This post is also available in: 简体中文 繁體中文
Students with disabilities can qualify for even more money.
Justin Trudeau is reminding people across the country who are getting a post-secondary education that student grants have been increased and are still available.
On January 18, the prime minister tweeted about the updates that have come into effect for the Canada Student Grants program, which changed the amount of money students can get until 2023.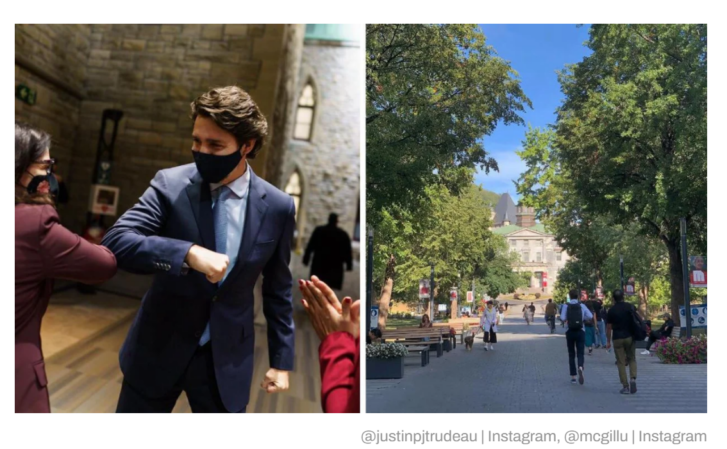 That means you can get a bigger chunk of change to help pay for your studies!
"The past two years haven't been easy for students, I know – but we've got your back," Trudeau said on Twitter.
He noted that Canada Student Grants have been doubled so full-time students who are studying at a post-secondary school can get up to $6,000 until July 31, 2023.
Also, for students with disabilities, that grant money goes up to $10,000.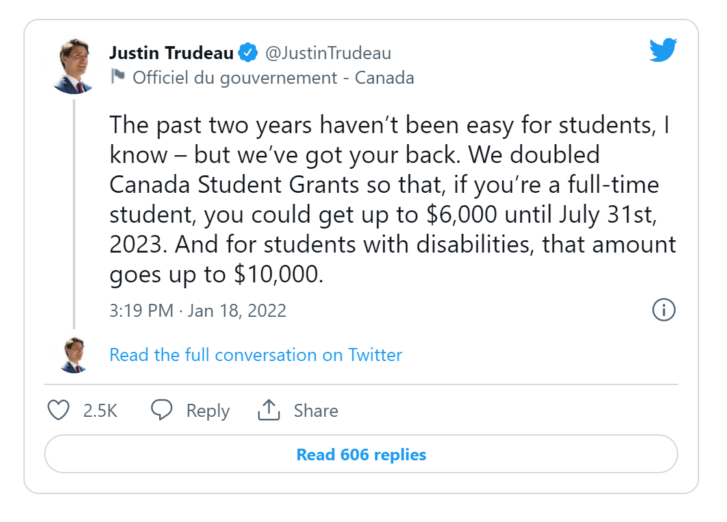 "We're also waiving interest on your federal student loans," Trudeau said.
That will last until March 31, 2023!
He mentioned that the federal government is providing students with more flexibility for the repayment of federal student loans as well.
When it comes to life post-graduation, Trudeau also said that 215,000 new training and work opportunities are being created so that students can get a career they love.
If you want to get even more money from the federal government, the Federal Student Work Experience Program is accepting applications for remote jobs in more than 300 cities and towns across the country.
There are positions for students available in fields like administration, agriculture, communications, finance, IT and more.
Plus, the pay ranges from the federal minimum wage of $15 an hour to $30.58 an hour!
Article From: Narcity
Author: Lisa Belmonte