This post is also available in: 简体中文 繁體中文
Ontario nurses need your support and solidarity as they fight to protect quality patient care.
This petition calls for a number of specific measures to be taken at Southlake Regional Health Centre in Newmarket, where ICU nurses have been and continue to work in desperately understaffed conditions.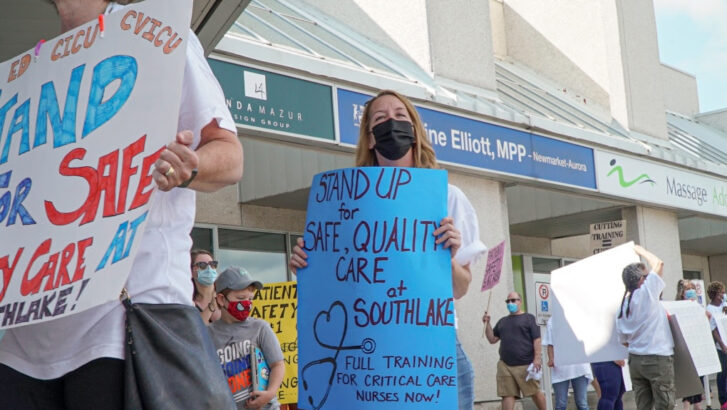 As this is a hard-copy petition, please consider printing and passing it around at your next in-person action or meeting and mail directly to ONA at 122 Marion Street Toronto ON M6R 1E7. Questions and messages of solidarity can be directed to Stacey Papernick at staceyp@ona.org.
20210916_ONAPetitionToStopUnsafePatientCareAtSouthlake