This post is also available in: 简体中文 繁體中文
Our third Resiliency Dialogues, a live forum was conducted in English, took place on Thursday November 19th. Here is the recorded session that is posted on our youtube channel.
In this session, we focused on racism in public places. It will be presented by board members of CCNCTO Kennes Lin and Calvin To.
Members of the board of directors at CCNCTO, Kennes Lin and Calvin To will be sharing their experiences, insights and lessons learnt from processing stories from Chinese Canadian community members who experienced racist incidents collected from their COVID-19 antiracism tool launched this June. They will share a clip from their podcasts and engage the audience in examining the historic context of the work, tips on preventing re-traumatization of survivors of racism while enabling their stories to be told, and other practical strategies on addressing racism in public spaces.
Presented by board members of CCNCTO Kennes Lin & Calvin To
Kennes Lin
Kennes Lin, MSW, RSW, is a 1.5 generation immigrant of Han Chinese origin currently living in Tkaronto, Dish with One Spoon Territory. Using a social justice approach to understand mental health, she has an interest in addressing stigma, access and equity issues in the Canadian mental health care system for racialized communities. Particularly, she finds interest in understanding racialized individuals' experiences of trauma through the lens of internalized violence from systemic injustices. She works currently as a Clinician providing language and culturally relevant counselling for East Asian immigrant youth and families across the Greater Toronto Area.
Calvin To
Calvin To is a first generation Chinese Canadian whose family immigrated from Hong Kong in the 1970s. Now a law student at Osgoode Hall Law School in Toronto, he has a former career as a broadcast journalist for TV stations in Ontario, Saskatchewan, and British Columbia. He is passionate about human rights and issues of equity.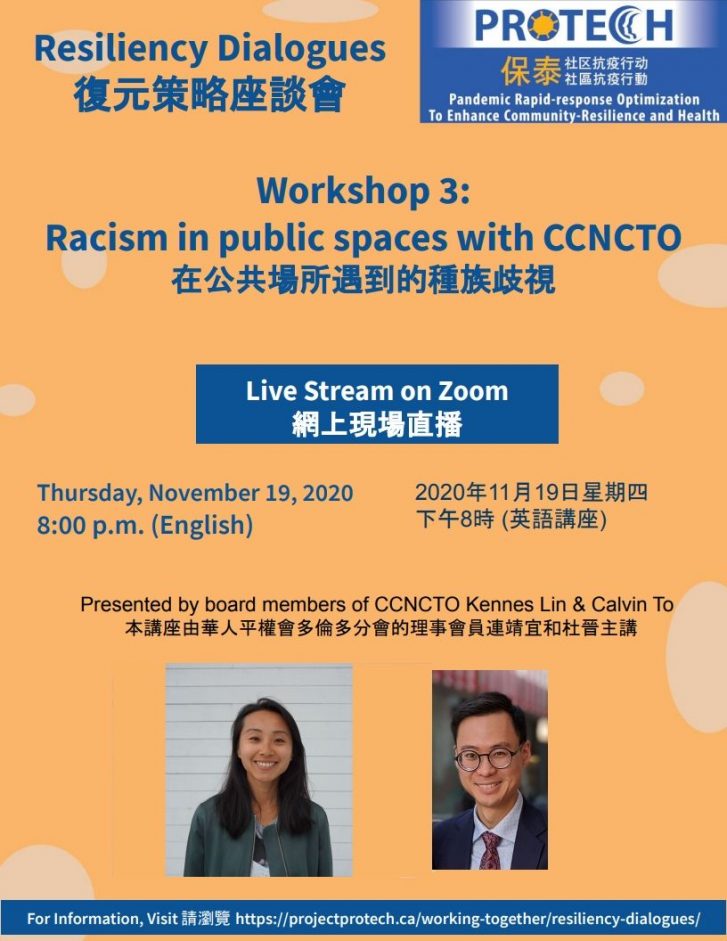 Subscribe to PROTECH's email newsletter for more information: https://mailchi.mp/2fb538aab00d/project-protech
Feel free to contact our Community Engagement Coordinator
engagement@proejctprotech.ca