This post is also available in: 简体中文 繁體中文
Project Protech's 18th Community Partner's Showcase series will be released on Tuesday, March 16th at 6pm ESTon our YouTube channel. We have Support Enhance Access Service Centre for this episode. Dont' miss it by subscribing to our YouTube channel!
S.E.A.S.Centre (Support Enhance Access Service Centre) is a not-for-profit social service agency promoting individual well-being, enhancing family harmony, and encouraging community involvement in all walks of life through diverse programs, volunteer opportunities and community activities.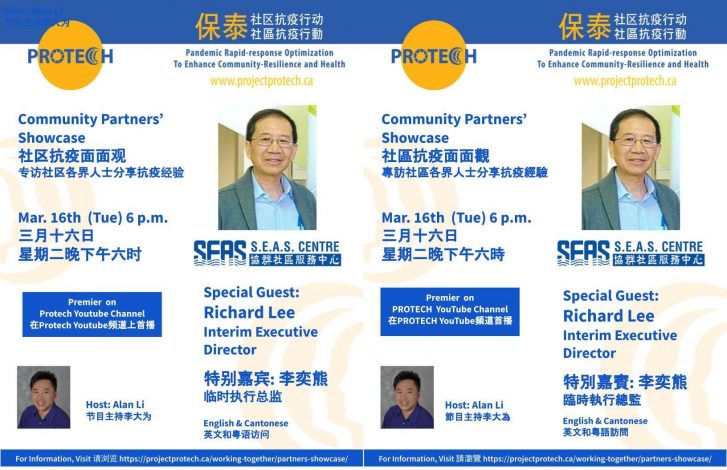 About the speakers:
Richard Lee (李奕熊)
Richard Lee is currently the Interim Executive Director of the Support Enhance Access Service Centre (S.E.A.S. centre)