This post is also available in: 简体中文 繁體中文
Maybe you've already read this article, "We're All in This Together – Until We're Not," that was recently published and translated onto our website. The author of this meaningful piece, Stephanie Go, an internal medicine specialist, is joining us for the upcoming 16th Community Partner Showcase series. Markdown Tuesday, March 2nd at 6 pm EST and know more about Stephaine's story during the COVID-19 pandemic.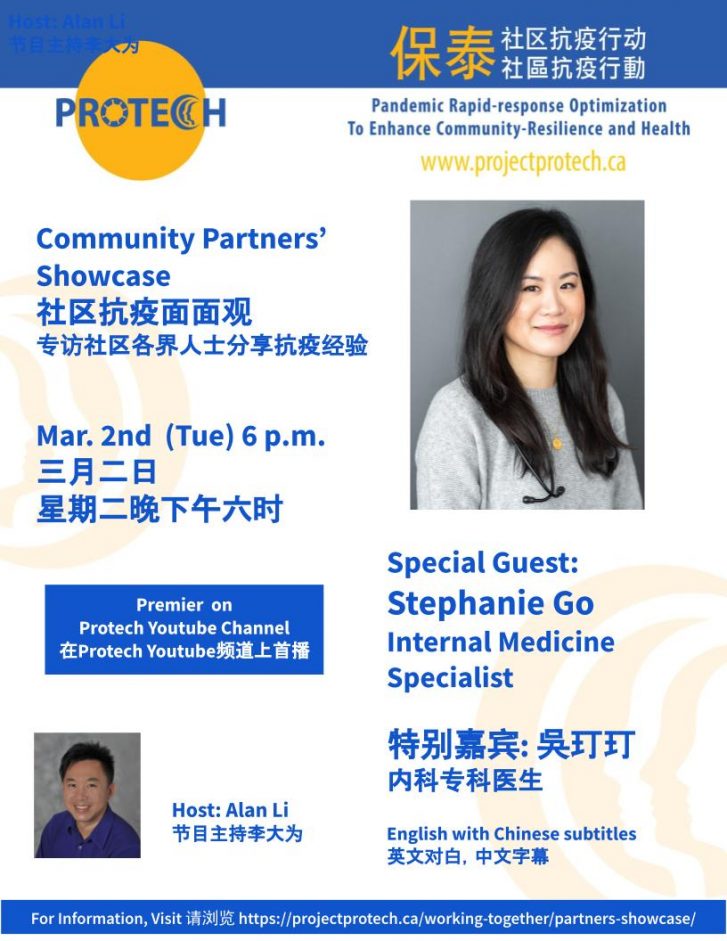 About the speakers:
Dr. Stephanie Go is an internal medicine specialist practicing in Toronto who has been working at a community hospital in Toronto that has been an epicenter since the start of the COVID Pandemic. She completed her residency training at the University of Toronto. She is also an assistant professor in the Department of Medicine at Queen's University. As a first generation Chinese-Canadian, she is passionate about the role of medicine play in the social determinants of health. In particular, she is interested in how the intersection of race, gender and poverty impact communities' access to care and services.
Please subscribe to our YouTube channel to check out more showcase series coming up!