This post is also available in: 简体中文 繁體中文
Project Protech's 14th Community Partner's Showcase series will be released this February 16th at 6 pm EST! We've invited Reel Asian International Film Festival to be our guest for this episode! Movie lovers make sure to check our YouTube channel to watch this video on time and show your support to the Reel Asian International Film Festival!
Toronto Reel Asian International Film Festival showcases contemporary Asian cinema and works from the Asian diaspora. These include films and videos by East, South and Southeast Asian artists in Canada, the U.S., Asia and all over the world. As Canada's largest Asian film festival, Reel Asian provides a public forum for Asian media artists and their work. Founded in 1997, this non-profit community-based festival has grown into an eagerly anticipated annual event that attracts thousands of attendees to 10 exciting days of galas, screenings, forums, workshops and parties. Reel Asian is a not-for-profit charitable cultural organization that advocates for Asian representation through media arts.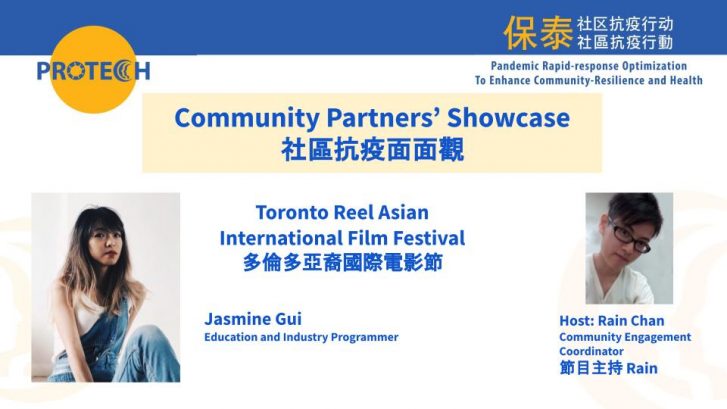 About the speakers:
Jasmine Gui
Jasmine Gui is a programmer at the Toronto Reel Asian Film Festival, and also co-founded TACLA, an Asian Canadian archive initiative. She is also the founder of pan-Asian artist collective Project 40 Collective, and managing editor at LooseLeaf Magazine. Her work is informed by an MA in English, Diaspora and Transnational Studies from the University of Toronto, and grounded in intersectional, interdisciplinary grassroots communities. Her work explores counter-archives, translations, traversals, and grief. She also does experimental paper arts as one half of the creative duo, jabs.
Please subscribe to our YouTube channel to check out more showcase series coming up!