This post is also available in: 简体中文 繁體中文
Project Protech's 13th Community Partner's Showcase series continues! We've invited Vision Youth Leadership Program and our next episode will be released on Tuesday February 9th at 6pm EST. Stay tuned!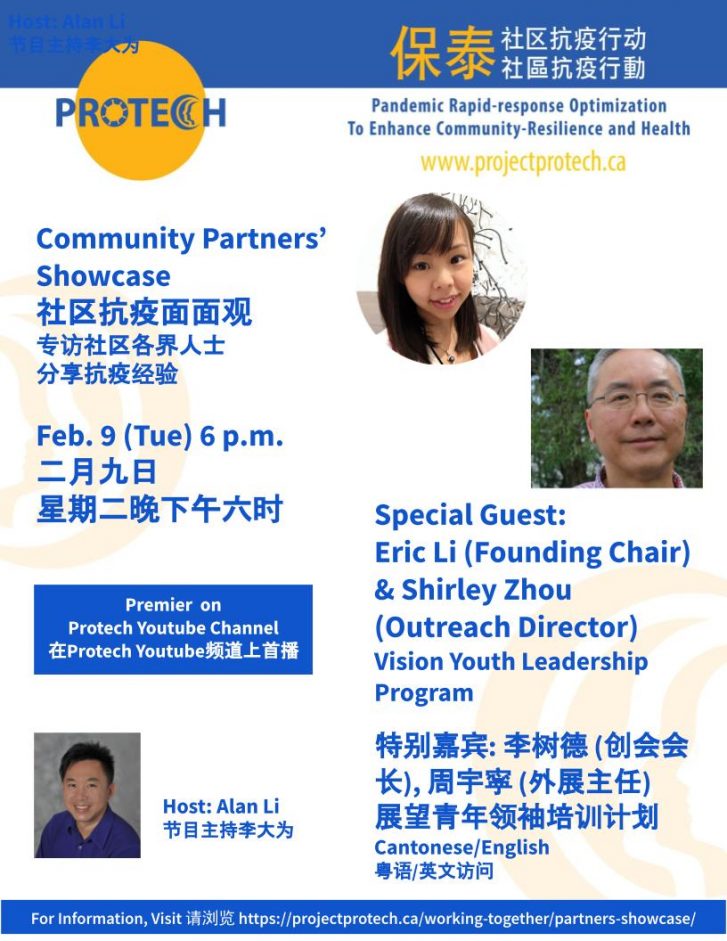 About Vision Youth
Founded in 2001, the Vision Youth Leadership Program is designed to complement the regular school academic curriculum to help youth to develop life skills, which will prepare them for a successful and rewarding future. It encourages civic participation and the continuous development of physical, social, and leadership skills through a holistic training approach. It organizes its program in an inspiring and supportive environment that will help the participants to develop:
Self-confidence
Communication skills
Public speaking
Appreciation of nature and the environment
Social conscience
Interpersonal and teamwork skills
Leadership qualities
Personal responsibilities
Political and social issues awareness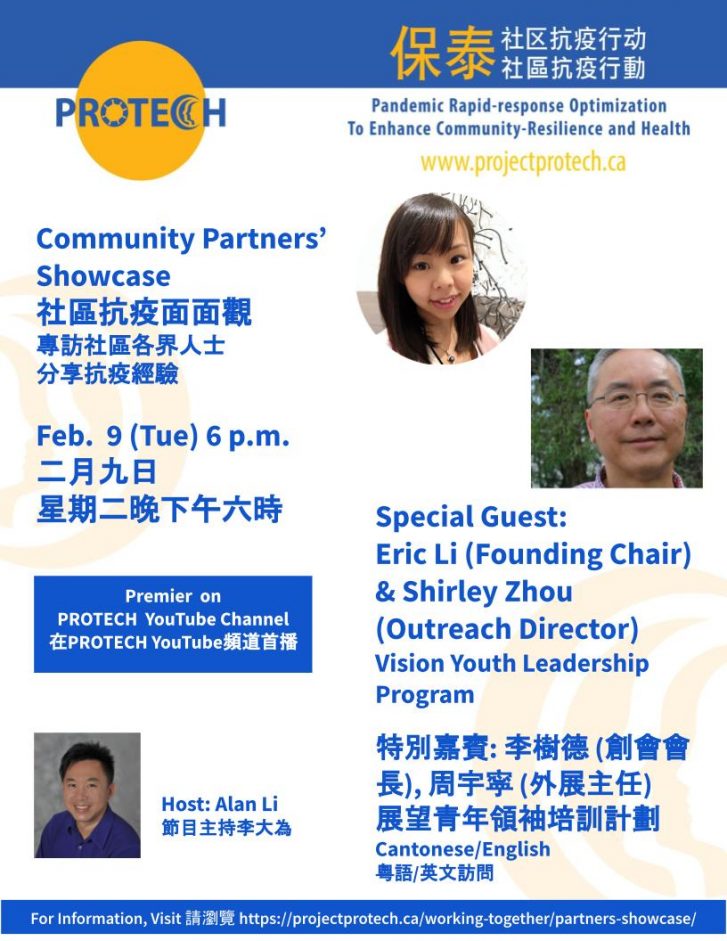 About the speakers:
Eric Li, Founding Chair, Vision Youth Leadership Program)
Eric is the founding Chair of Vision Youth Leadership Program since 2001. The 7 months program is to complement regular school academic curriculum, help our youth develop leadership and life skills, and prepare them for a successful and rewarding future. Throughout the past 20 years more than a thousand youth have gone through the program. A few thousand more benefited from the Youth Career forum and the Transition to University Workshop jointly and solely organized by the Vision Youth.
Shirley Zhou Outreach Director
Shirley is a former graduate and current community outreach director of Vision Youth. She is a Board Certified Master Integrative Coach and the Co-founder and Head of People & Happiness at The Burnout Clinic which combines a 2-day mental and emotional release process with premium vacations to stop burnout at the source and to achieve self-confidence and work-life balance.
Please subscribe to our YouTube channel to check out more showcase series coming up!