This post is also available in: 简体中文 繁體中文
Project protech will have the 11th community partner's showcase next Tuesday, January 26th at 6 pm EST. Subscribe to our YouTube channel to stay tuned!
The Chinese and Southeast Asian Legal Clinic (CSALC) is a community-based legal clinic funded by Legal Aid Ontario which provides free legal services to low-income, non-English speaking clients from the Chinese, Vietnamese, Laotian and Cambodian communities in Ontario.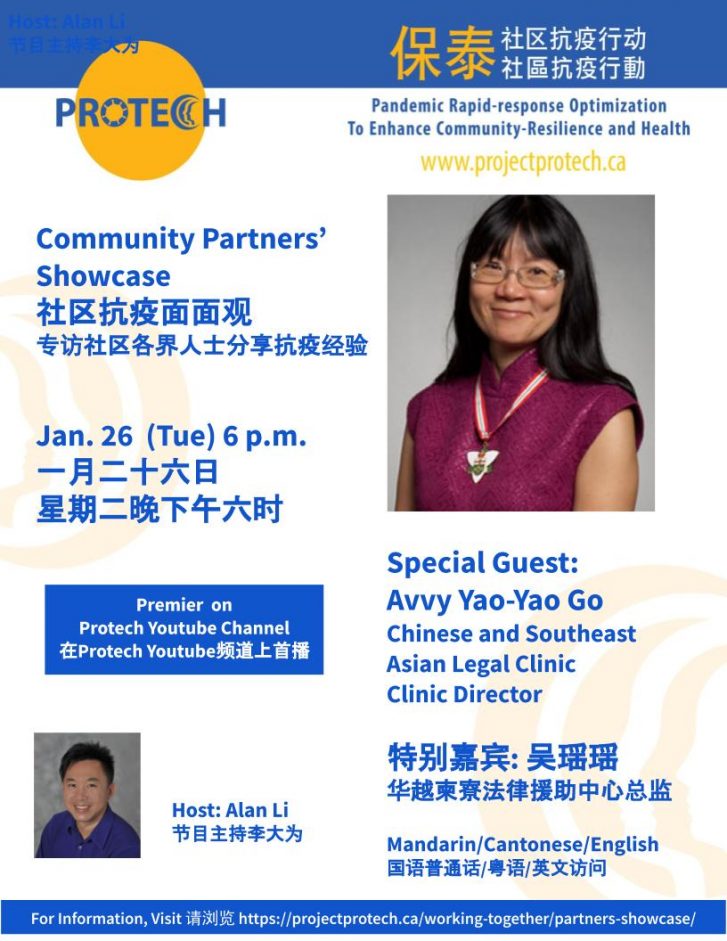 In addition to providing direct legal services, CSALC empowers the communities through public legal education. Over the years, many people have attended the education workshops and have received the multi-lingual brochures CSALC produces on various areas of the law.
Advocating for law reform is another priority of CSALC. CSALC has been involved in test case litigation, organizing grassroots campaigns, and making numerous submissions to all levels of government and to international human rights bodies to advance the rights of CSALC's clients and the broader communities of disadvantaged groups.
About the speakers:
Avvy Go
Avvy Go is a Canadian Lawyer and the Director of Chinese & Southeast Asian Legal Clinic that provides free legal services to low income, non-English speaking community members of Chinese, Vietnamese, Cambodian and Laotian communities in Ontario. Avvy is well known for her work advocating on behalf of immigrant and racialized communities in Canada and is a co-founder of Colour of Poverty-Colour of Change, a network of organizations and individuals to address racial inequalities faced by Indigenous Peoples and People of Colour. She was appointed to the Order of Ontario in 2014.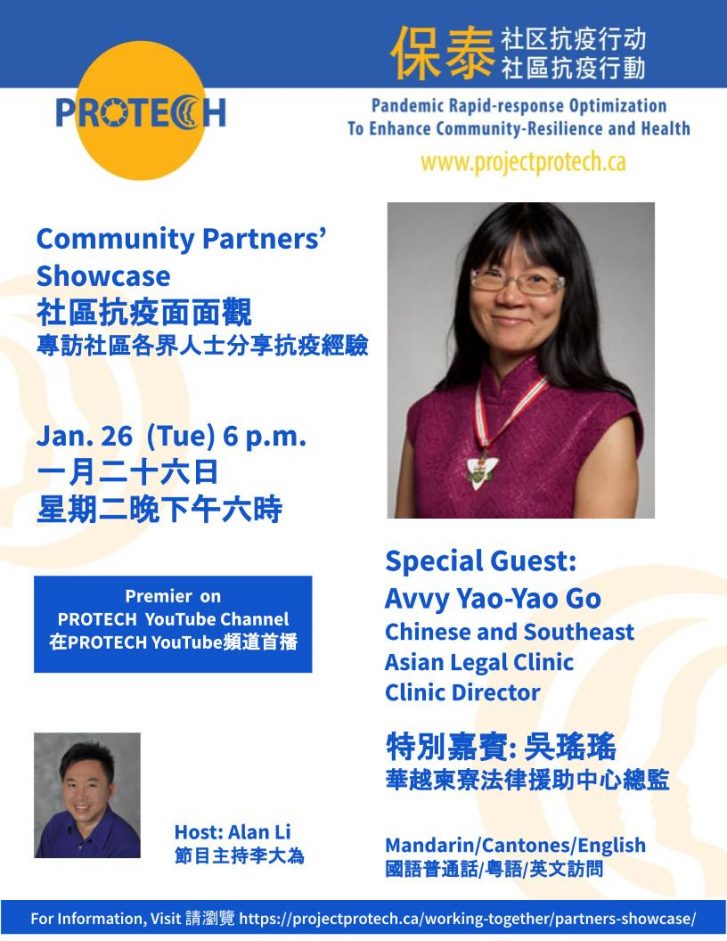 Please subscribe to our YouTube channel to check out more showcase series coming up!