This post is also available in: 简体中文 繁體中文
Since the pandemic started, many people in the Asian LGBTQ+ community might have experienced hard times from social isolation and racism. Some have not been able to connect with other queer Asians. Others may have struggled because of loss of income. We want to hear from you!
Join Project PROTECH's virtual town hall for the Covid-19 impact on the Asian LGBTQ+ community! It will be on Wednesday, August 19th, 2020 from 6 p.m. to 8 p.m.
Register for this FREE event now via this link or simple scan the QR code below,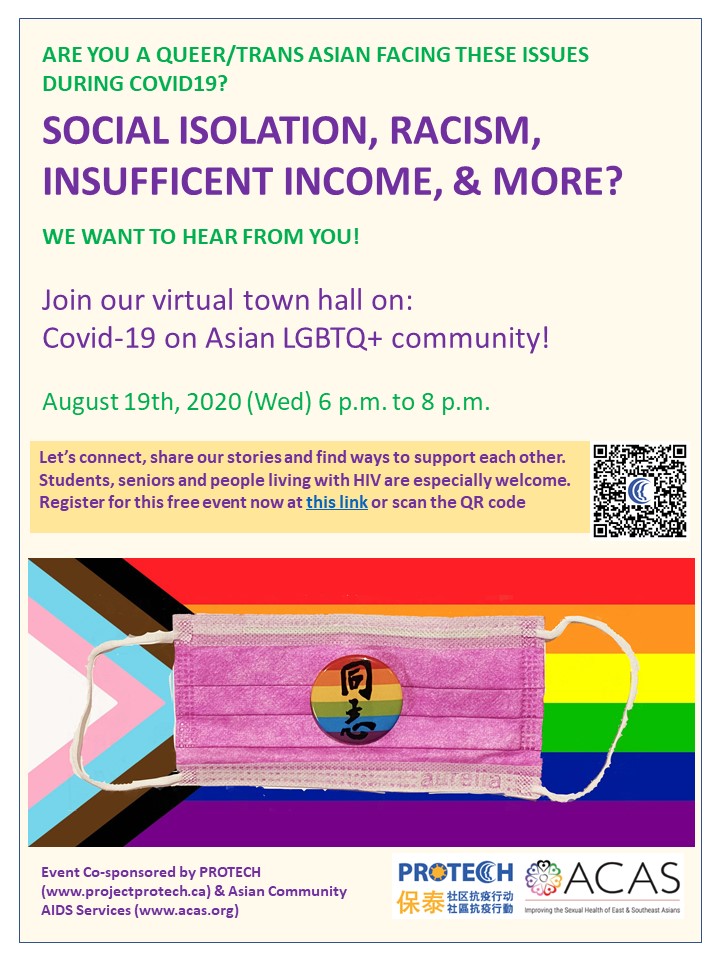 Let us connect, share our stories and find ways to support each other.
This event is co-sponsored by PROTECH & Asian Community AIDS Services. Students, seniors and people living with HIV are welcome. Please see the event poster attached. Please feel free to forward this information to anyone you think may be interested. Contact engagement@projectprotech.ca if you have any questions!