This post is also available in: 简体中文 繁體中文
Chinese & Southeast Asian Legal Clinic have created some new materials about the EI/CERB program to help people to get more informed, including videos in Cantonese and Mandarin.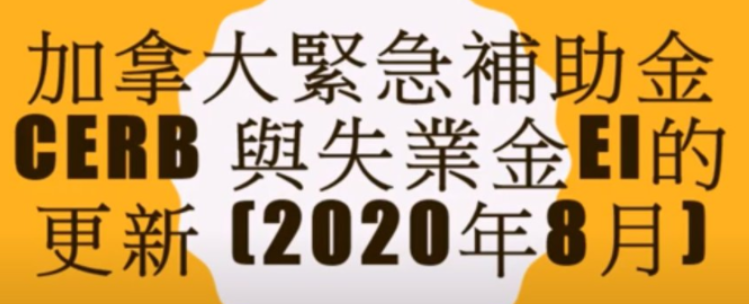 A lot of Q & A in the documents and it's helpful for the ones who need it. Please share it with your network or pass it to anyone you know who needs it. Now in 4 different languages.
The Cantonese video is public now:
The Mandarin video is public now:
English:
https://csalc.ca/updates-cerb-employment-insurance-programs-august-2020/
Vietnamese:
https://csalc.ca/vi/updates-cerb-employment-insurance-programs-august-2020/
Traditional Chinese:
https://csalc.ca/zh-hant/updates-to-cerb-and-employment-insurance-programs-august-2020/
Simplified Chinese:
https://csalc.ca/zh-hans/updates-to-cerb-and-employment-insurance-programs-august-2020/