As businesses reopen across the country with increased capacity, many say they're having trouble finding hourly workers, and some are blaming it on federal income supports like the Canada Recovery Benefit (CRB) or Employment Insurance, saying people need more incentive to go back to work.
Larry Isaacs, president of the Firkin Group of Pubs, said he believes the CRB is "definitely hurting" the company's ability to bring workers back, both in the front- and back-of-house roles.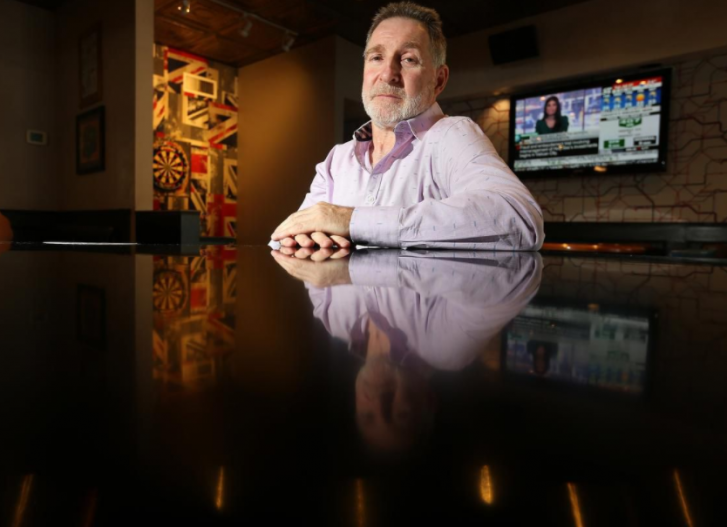 "When we're reaching out to some of our employees to come back, they've got a lot of excuses," he said.
A July 25 tweet by CKNW reporter Janet Brown suggested restaurants and retailers are having a hard time hiring, and are blaming the Canada Emergency Response Benefit (CERB). CERB ended last September, replaced by a trio of recovery benefits and an amplified version of EI; however, the term CERB is often used in discussion of the current federal COVID-19 income supports.
The tweet was a divisive one, with some users chiming in to say that unemployed people are abusing the income supports, while others said the benefits saved them when they lost work during an uncertain time.
Many users said the issue isn't with the income supports, but with the jobs available, which they say don't offer good hours or wages.
Isaacs said it's "easier said than done" for some businesses, especially restaurants with their already low margins, to raise wages, and noted that most restaurant workers also receive tips.
Restaurants and bars are dealing with mountains of debt, and aren't likely to return to normal revenues for a while, he said.
Paul Bognar, president and COO of restaurant operations group Service Inspired Restaurants, which owns and operates franchises such as Jack Astor's, Scaddabush and Canyon Creek, said many of its locations can't maintain full-time hours because of a lack of staffing right now.
They're getting only a handful of applicants compared with pre-pandemic job postings, he said, and often people don't show up for the interview.
Bognar said he's certain that CRB is a big factor — he said some employees have admitted that they came back to work once their benefits dropped from $500 a week to $300 a week.
But Harriet Clunie, executive chef at Das Lokal Restaurant in Ottawa, said not all employers are having trouble finding workers.
Some restaurants have been boosting wages, changing tip structures and offering other benefits to workers, including her own restaurant. "Those are the people who aren't having problems finding staff," Clunie said.
Clunie said she thinks the industry is grappling with systemic issues from before COVID-19.
"This isn't new," she said. "CRB is just an easy target."
Bognar said his restaurant operations group recently increased pay permanently, which has helped attract workers — but also put pressure on the business, and will likely mean higher menu prices.
Now is a good time for restaurant jobs to make this shift, said Bognar.
"The workers in the restaurants have been out of work for a long time," he said. "Let's give everybody a chance to start up again."
Clunie said she thinks the industry is having an "awakening," both for workers and employers.
Ryan Mallough, Ontario regional director of the Canadian Federation of Independent Business (CFIB), said it's not a black-and-white issue.
Though a recent business survey showed employers want the government to ensure that COVID-19 benefits don't disincentivize workers from returning to work, Mallough said he thinks employers' perception may not match reality.
"There's a perception that a COVID incentive might offer more money than the job," he said.
But right now, there's a bottleneck as thousands of businesses try to hire at once, said Mallough, which in some industries is driving wages and benefits up.
James Rilett, vice-president of Central Canada for industry group Restaurants Canada, said he thinks there are many different reasons employers are having a hard time rehiring, and CRB isn't the biggest of them by far.
"I don't think it's as big of an issue as many have portrayed it," he said.
The two biggest reasons are concerns about job security, and the timing of reopening, said Rilett. He agrees that many people have left these hard-hit industries altogether for the sake of financial security, while many others don't want to return to work until they're sure the fall won't bring another shutdown.
As well, the reopenings are happening in the middle of summer, when many people have already made plans, said Rilett.
David Macdonald, senior economist with the Canadian Centre for Policy Alternatives, said many employers were having a hard time hiring before COVID-19.
"It's one thing to complain about an issue. It's another thing about putting your money where your mouth is," he said.
Studies in the U.S. have shown no relationship between financial support programs and a reluctance to go back to work, said Macdonald. The reasons someone might be reticent to go back to work are generally related to health risks, low pay and working conditions.
The CFIB has been advocating for business supports like the wage and rent subsidies to be extended instead of wound down, said Mallough, but that doesn't mean the association is against personal income supports like CRB.
"Once things are back and fully open, I think it makes sense to scale (CRB) down in the same way that it makes sense to scale down the business support programs," he said.
Isaacs agrees that the federal business subsidies should be extended while businesses get back on their feet, but said he thinks the CRB should end in the meantime to incentivize workers to return to the job market.
"I think the onus is on the government to put incentives in place for people to get back to work," said Isaacs.
"It'll force people back off their couches to go and actively seek employment."
Bognar agrees with Isaacs.
"The (CRB) is not working," he said. "It's not getting people back to work. What they should have done is give incentives for us to hire and train people to actually come back to work."
Last September, millions of workers were transitioned from CERB to EI. Those who still didn't qualify for EI were put on CRB instead, and the suite of recovery benefits included programs for caregivers and for people isolating due to COVID-19.
Currently, the CRB is set to expire in September, as are the federal rent and wage subsidies for businesses, which have already begun winding down.
The 2021 federal budget also saw the number of weeks available under the CRB and the caregiving benefit extended, though the September end date remained the same. However, the last eight weeks of the 50-week total will be paid out at $300 per week pre-tax instead of $500. The budget also extended the number of weeks of sickness benefits available under the EI program.
COVID-19 spurred calls for permanent changes to the EI system, and experts including Macdonald have said that these somewhat temporary changes may signal permanent changes down the road.
Both business owners and workers have received millions in support from the government, said Macdonald, and to extend support for the former but not for the latter wouldn't be fair.
"You can't have it both ways," he said.
"Workers are in better shape, too, because of these programs, but I don't think that means we should target workers and continue to provide supports for businesses."
Article From: The Star
Author: By Rosa SabaBusiness Reporter