This post is also available in: 简体中文 繁體中文
Project PROTECH's third Community Partners' Showcase series will be released on our YouTube channel Tuesday, November 24, starting at 6 p.m EST.
We will invite Justin Kong, the Executive Director of CCNCTO, to speak about their work during the pandemic.
The Chinese Canadian National Council Toronto Chapter (CCNCTO) is an organization of Chinese Canadians in the City of Toronto that promotes equity, social justice, inclusive civic participation, and respect for diversity.
The full version of the English Video is here: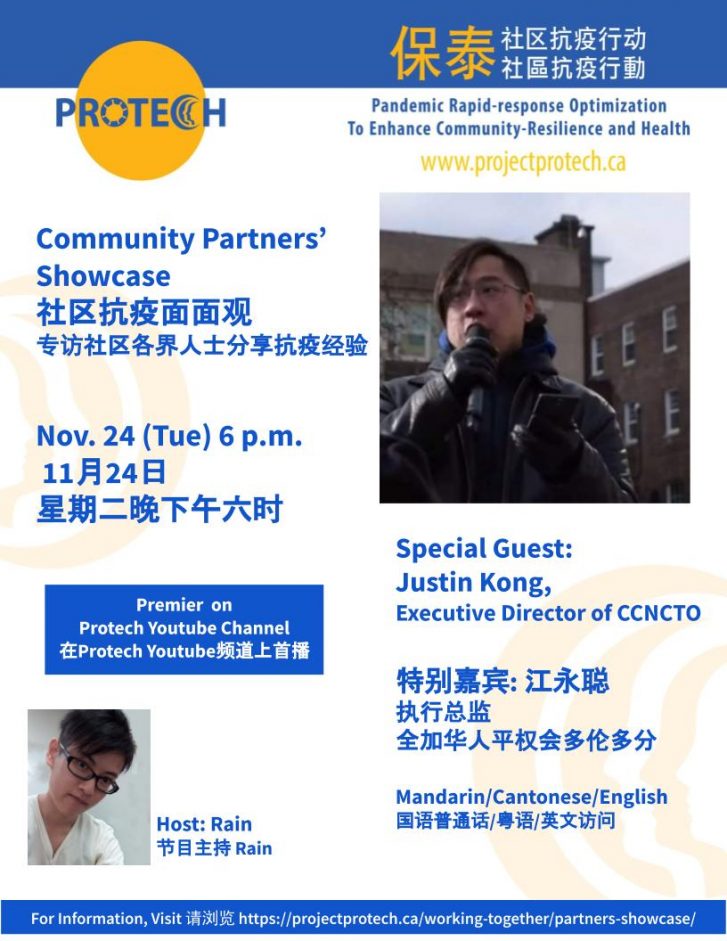 About Justin Kong
Justin Kong is the Executive Director of the Chinese Canadian National Council Toronto Chapter. He first got involved in organizing when he started working as a temp agency worker after graduating from university. Since then he has been involved in community, labour and progressive organizing across the GTA.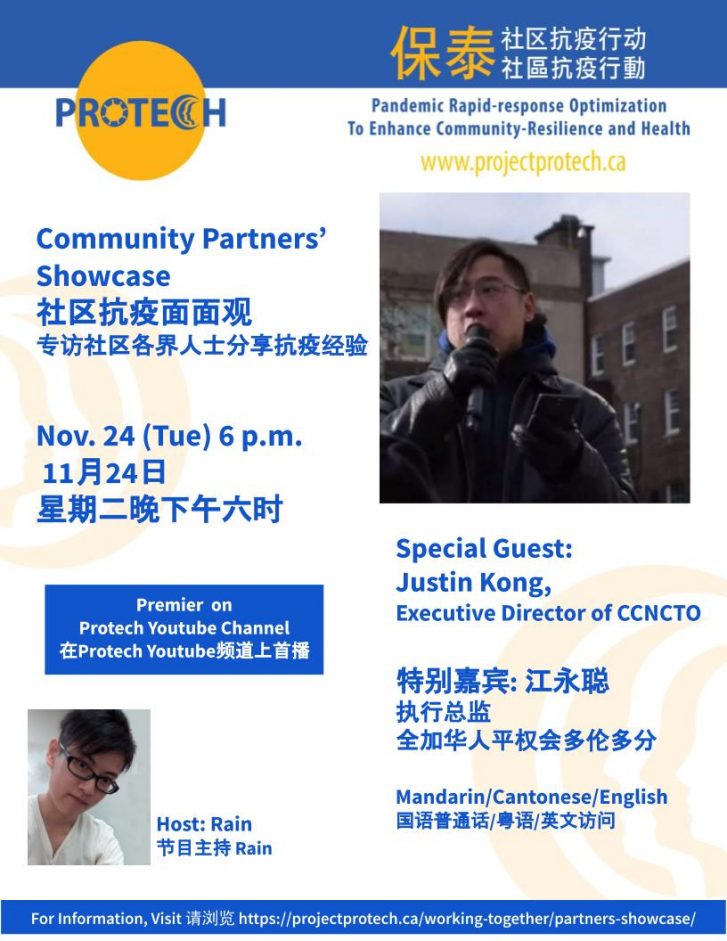 Feel free to contact our Community Engagement Coordinator if you have any questions regarding our event series.