Asian Initiative in Mental Health (AIM), resilience perspective webinar-Part 1. Anti-Asian Racism, A panel discussion and workshop on addressing the mental health impact of racism.

Markdown May 22nd, 1 – 3 PM, Session in English, with interpretation in Cantonese & Mandarin.

Register via Eventbrite: https://bit.ly/UHNResilience1
For more info: Jenny_Liu2@uhnresearch.ca or 416-603-5349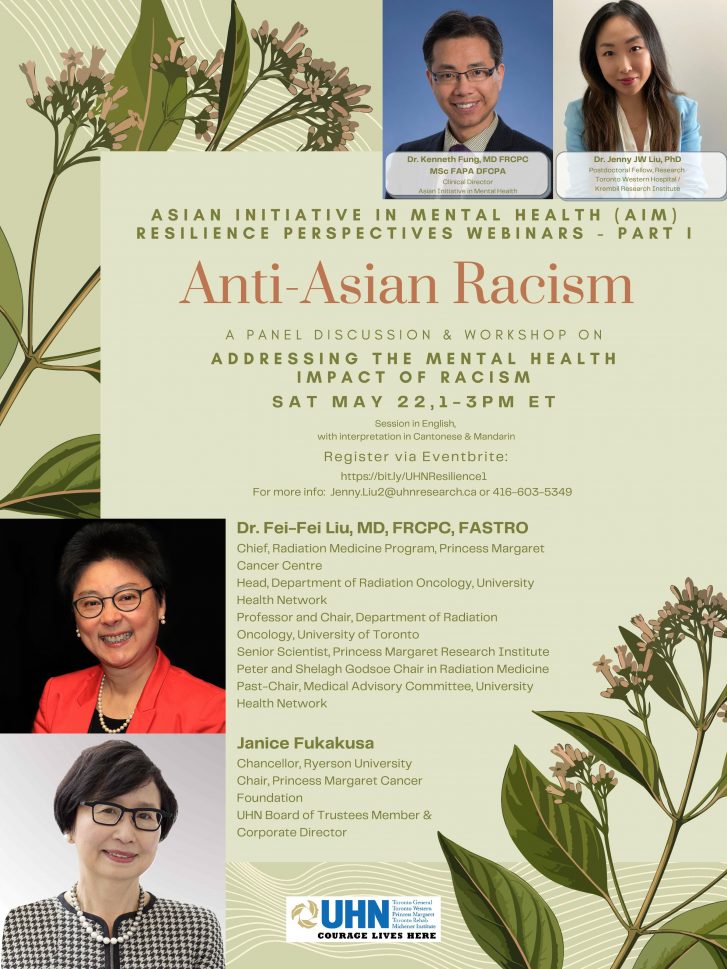 About this Event
Join us for part one of a three-part series to promote mental health and resilience during the COVID-19 pandemic.
In this talk, Dr. Fei-Fei Liu, Chief of Radiation Medicine Program at Princess Margaret Cancer Centre and Janice Fukakusa, Chancellor of Ryerson University will discuss the fueling of anti-Asian racism in the era of the COVID-19 pandemic and its impact on mental health and resilience.