The CICS Newcomer Mental Health Team is organizing an online Newcomer Men's Support Group starting from September 21, 2021 for Mandarin-speaking newcomers. Informed by the principles and techniques of Acceptance and Commitment Therapy (ACT), this online support group is designed for newcomer men to share their personal stories and to learn new techniques/strategies to respond to their life challenges.

We are grateful if you could help to share this event message among your clients and networks! We have also attached the event flyer (printed in Simplified Chinese) for your reference. Your support and referrals are greatly appreciated! Individuals can join all four sessions or just one of them.
CICS-Mens-support-group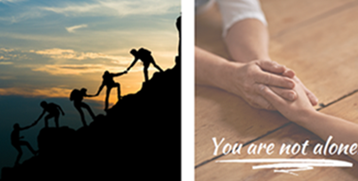 Each session has a specific topic of discussion.
Date: Sep 21 – New Identity: settlement and adaption to Canada
Sep 28 – Couple Relationships: impacts of immigration
Oct 05 – Caregiver Role: immigrant parent struggles
Oct 12 – Job vs. Career: challenges of re-establishing a career in Canada 
Time: 7:00 pm – 8:00 pm 
Cost: Free
Participant: All Mandarin-speaking newcomer men are welcome
Registration: contact Mr. Alan Yim, CICS Newcomer Mental Health Worker for a pre-screening interview·      
Phone: 647-454-3548
Email: Mental.Health@cicscanada.com
Together, we can make a difference in our clients' mental wellness.  Look forward to more opportunities of working together with you in the near future.  Thank you, once again, for your ongoing support of CICS and our clients.