This post is also available in: English 繁體中文
In Canada, xenophobia and racism toward Chinese and other Asian communities have been on a rapid rise since the outbreak of the COVID-19.
To confront that racism we need to make our voices and experiences heard. If you have faced discrimination violence and racism as a result of COVID-19 please considering filling out this form so that we have a record of you experience.
This is a national project between several Chinese Canadian organizations across Canada. We welcome submissions from across Canada.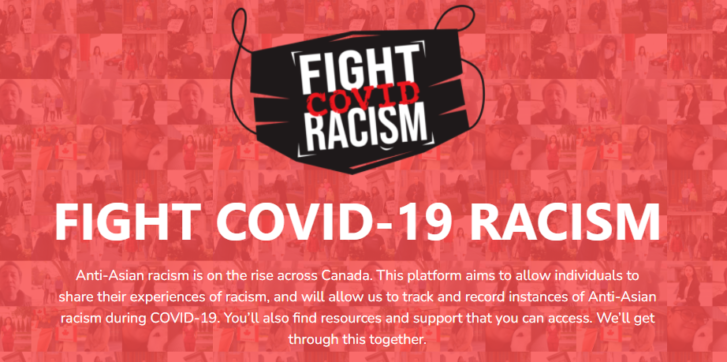 Individual information, including personal identification details, will be kept confidential. We will not share your identifying information without your permission. We will use the collected experiences to better support our anti-racism advocacy work, and to communicate the shared concerns of discrimination held by Chinese Canadian and other Asian Canadian communities in relation to the pandemic.
Incidents reported will be brought together in an aggregated manner by Project 1907 and the Chinese Canadian National Council Toronto Chapter in a joint effort to analyze and better understand a national picture of anti-Asian racism rising from COVID-19.
This project is funded by the Department of Canadian Heritage, Government of Canada.
Read the full report in pdf version here:
OUTDATED-VERSION-Anti-Asian-Racism-Across-Canada-Two-Years-Into-The-Pandemic

Article From: covidracism.ca